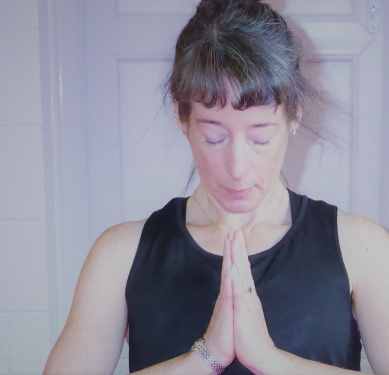 Pranayama
"When the breath is calmed, the mind too will be still." (Hatha Yoga Pradipika)
The yoga movements create space in the body for a full deep breath cycle - areas of tension which restrict the breath are opened up to free the breath. Over time this way of breathing continues after we finish the yoga session.
Pranayama can be simply concentration on the breath or we can go further into the classical breathing exercises given in the Hatha Yoga Pradipika.
Prana is life force or the subtle energy of being and pranayama means to work with and extend prana. Breath is the only part of our nervous system that we can control – and yoga breathing techniques can calm or energise us. They can be very simple and safe for all to do, and very beneficial for general health. On a subtle level, we are aiming to allow prana to move freely up and down the spine through the chakras (energy centres in the body).
...